Network Lunch offers community members an opportunity to network and socialize in a casual environment.

During this event, there is a featured speaker who will give a five minute presentation. Afterwards, each attendee will have the time to introduce themselves, and we encourage you to bring lots of business cards, brochures, and promotional materials.

Lunch choices from gusto!
​Please list any food allergies in the comment section.
Our member speaker this month is Brandy Anderson, Founder of
Acceptance Recovery Center.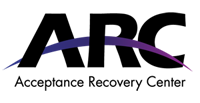 Door prizes donated from Tricia's Office - you don't want to miss a chance to win these sweet treats! If you would like to donate a door prize, please contact marissa@athensga.com.